Managing an online store and enterprise means more than simply providing great products or services. Regardless of the eCommerce platforms you use, analytics tools can be immensely helpful. After all, data can help us to understand customer behavior, potential buying patterns, and more (we've talked about data analytics for eCommerce and its benefits previously).
It's why so many online businesses and storefronts invest in eCommerce analytics tools. But, how do you necessarily know if these tools will work well for your own enterprise and audience? Let's consider how your eCommerce business could benefit from a little extra insight.
What is an Ecommerce Analytics Software?
Ecommerce analytics tools and software help business owners to understand more about their customer's journeys. There are different types of analytics and metrics we can all use to measure performance. We'll look at some of the key metrics in customer data below.
The best eCommerce software dabbling in analytics will 'cover all the bases.' That is, in the sense that it will draw on analytics to show you the broader customer picture. Ecommerce businesses may rely on such software to understand sales data and behaviors. It can even help us to fine-tune digital marketing strategy to better suit frequent buyers or specific dates such as Black Friday.
Crucially, an analytics tool can help you fine-tune eCommerce strategies. It can pull together extensive sales and outreach data to create a clearer idea of the ideal customer's behavior. Ultimately, it provides businesses with valuable data to avoid harmful guesswork!
Why are These Software Important?
Ecommerce companies will all run through periods of sales drought. In some cases, this may be due to seasonal behavior, or problems may run deeper. Comprehensive analytics can help measure customer loyalty and understand why people shop with you. What is it that's driving customer engagement beyond value pricing and great service?
Detailed reports can potentially show you where your marketing efforts are succeeding and where they're not. Broad data visualization on customer demographics can help you to redefine your marketing campaigns. By analyzing who is buying your products and shopping with you the most, you can fine-tune your sales funnel to help drive revenue.
Of course, the customer's journey is often more complex than this. Through which of your marketing channels do they click through to you? What are the conversion rates on Google Ads or organic SEO (search engine optimization) rankings?
Ecommerce analytics can help to offer valuable insights beyond customer feedback. Analytics tools can help you:
Grow your business

Reach out to more customers

Find areas for improvement

Tap into marketing strategies to compete in your niche

Ensure your eCommerce platform is easy to use

Understand your most popular products and service

Predict future user behavior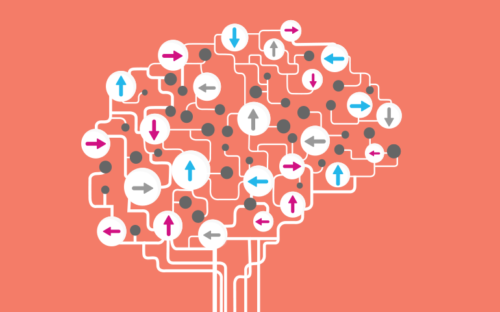 What Metrics Can Be Tracked with It?
Regardless of the size of your online store and the audience you wish to reach, eCommerce marketers will always share a few important metrics. These can generally be split into lead acquisition, on-site / shopping behavior, and sales conversions. Many eCommerce business owners will happily look at the latter of these as a priority. However, it's how you reach your customers — and how you can keep them on-site — that matter just as much.
Let's start off-site. Ecommerce analytics tools can pull data from a variety of sources off-page. Using readily available data software can help us to understand:
Where customers come from

Which links or ads they may click

Which of these links produce the most conversions

Whether paid ads or organic placements drive most sales
This data is beneficial in redefining sales funnels and better understanding visitor behavior. Comprehensive reports will also tell us where the average customer starts their journey. Does the average ecommerce customer journey start with a Google search? Or, does it start with clicking on a relevant ad?
Let's consider on-page metrics, too. Analyzing data on this leg of the customer adventure helps us understand shopper behavior more clearly. What's driving shopping success for your online business? We can measure metrics such as:
The most popular sections of your store

The most popular products

Products that receive clicks, but not many sales

Where users travel across your site

How long do customers spend on specific pages
Retention analysis benefits hugely from this set of metrics. It's fantastic in helping us understand why some customers may travel from one page to another. User behavior is notoriously hard to predict without raw data to back it up!
Beyond this, we need to consider the third part of the journey — the sale. With eCommerce analytics tools, business owners can learn more about customers' checkout behaviors. We're able to see what people do at the 'end' of their journeys. We can measure:
How much money do specific customer groups spend

Whether or not add-on sales are effective

Shopping cart abandonment rates

Which products are bought together most frequently

Which promotional codes are the most popular

When customers purchase certain products, the most

Which services and products are the most popular through marketing

The average time it takes to convert a browser into a customer
Of course, these elements are not exhaustive! The most crucial metrics for one eCommerce site may differ compared to that of another. That's why it is so important to use analytics tools that can scale up and down with your business and customer demands.
How Is Data Analytics Used in ECommerce?
Data analytics are used to help develop more satisfying shopping experiences. From the business owner's perspective, analytics can also help boost sales and revenue. They can also support a greater frequency of conversions and help brands understand customers better.
Deeper data analytics can also support more effective digital marketing strategy planning. Instead of relying on estimations and assumptions, business owners can 'get to know' their customers from afar. There's no need to perform lengthy market research. Ecommerce business owners can see which pages, products, and services perform the best.
They can also see why this is the case too. This can help eCommerce businesses to improve the layout and performance of their websites. Not only that, but it can also ensure their navigation is fine-tuned to customer expectations.
An analytics dashboard can provide eCommerce businesses with plenty of valuable insight. For example, they can see how a company expects to perform against a rival brand. Ecommerce experts can also use all the tools at their disposal to improve conversion rate optimization.
This means they can make sure their ads and SEO strategies (need some help with your ecommerce SEO?! We've created a checklist to help you in this article)  are relevant and valuable. An analytics tool gives a business owner actionable insights — not meaningless fluff!

The 5 Best Ecommerce Data Analytics Software Programs
Now you know a little more about what to look for, let's consider some of the leading eCommerce analytics tools available to businesses.
1. Verfacto
Verfacto's user-friendly, holistic approach to analytics is a breath of fresh air. The software actively monitors shopping behavior and custom dynamics, reporting daily. Ultimately, Verfacto aims to simplify the eCommerce side of web analytics.
Verfacto even provides as much or as little control as you desire. You can rely on its data-driven AI for regular insight or can take the wheel yourself to dig deeper. This software pivots towards resolving common pain points and problems eCommerce SMBs struggle with.
2. Google Analytics

Google Analytics is famous for being a free, accessible starting point for all things analytics. Great for measuring sales performance, conversions, and more, it's recommended as an entry-level option. Google Analytics largely covers basic web content but has eCommerce capabilities.
The appeal of Google Analytics lies in its insight. This can be a useful tool if you are measuring your SEO and PPC success already. It may even be handy to use alongside a more advanced analytics tool, albeit with a user-friendly approach (i.e. Verfacto).
3. Glew.io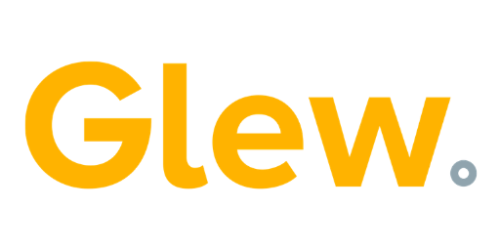 Glew.io has grown in popularity in recent times thanks to its multi-channel approach. It allows users to bring together multiple shopping channels and platforms into a single dashboard. Glew.io also supports users by canvassing multiple social and search ad standards — covering Google Ads and ads on the Meta network.
Glew.io is also noted for its scalability, appealing to larger businesses. It doesn't niche down or appeal to SMBs or SMEs outright, however.
4. RetentionGrid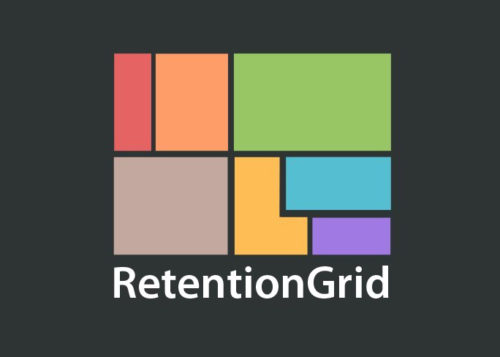 RetentionGrid has gained interest in recent times due to its fairly unique visualizations. This system is widely used by digital marketers who prefer cleaner, easier to visualize graphics and information. This software effectively removes the long-worn ideals of just keeping numbers on a page.
RetentionGrid, as the name suggests, actively splits up customers, so it is easier to see who is ' at risk' and who is 'loyal.' Therefore, eCommerce builders and marketers can home in on those groups considered likely to shop elsewhere.
5. Adobe Marketing Cloud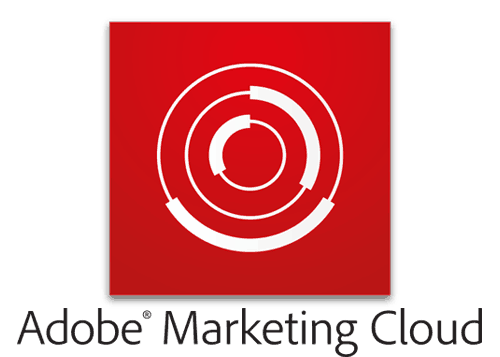 Adobe Marketing Cloud is, of course, well-supported, thanks to brand recognition. Those already using the Adobe Creative Cloud will likely need no support to get started. This software is popular with those business owners and marketers who require advanced features and more power in the dashboard.
Great for a purely data-driven approach to marketing and business operations, AMC is not an entry-level tool. It can be a complex analytics solution that's weighted more towards eCommerce website owners with experience of the ACC.
How to Choose the Best Software?
It may seem that one analytics tool does the same job as all the rest. However, this is hardly the case. Here's what you need to look for and why.
Scalability
If your business is growing, you need software to grow with you. Choose an analytics tool that offers customization and adaptability. This means being careful to compare different insights or even accessibility across different devices.
Data Probing
Be careful to choose eCommerce analytics tools that are smart about the data they pull. While it seems as though a tool pulling lots of data is a good thing, be sure it's relevant information. The best analytics tools will offer just enough scope — rather than muddling the process with too much information.
Price Points
It's safe to say most business owners want to save money. However, a free tool does not always offer the best value. Carefully consider the features you receive for the money you pay. Will it be a wise investment for your digital marketing and eCommerce platforms' running for years to come?
Ease of Use
Not all business owners are born data scientists! It's important to choose software that is intuitive, easy to adjust to, and offers mobility. Ecommerce analytics does not have to be complex — in fact, user-friendliness is fast becoming a hot selling point. More analytics features don't necessarily mean better value, either.
Business Compatibility
Above all, you should look for software that suits your eCommerce platform — period. Do not be swayed by the 'best tool for all businesses. Look carefully at the software you are interested in and apply it to your long-term goals. Will this help you hit your business KPIs for the years ahead or overcomplicate matters.
Collaboration and Sharing
In the modern age, data-driven insights should be shared by all. The multiple wings of your operation need to see and understand important data — it's immensely useful. Therefore, choose analytical tools with broad accessibility, sharing options, and collaboration potential.
Conclusion
Data is continually growing — and will never cease. Therefore, eCommerce businesses have all the more reason to harness customer data for the better!
Business owners can get to know their customers more closely with the best analytics tools. From a single, centralized location, data pulled and built into these tools can help grow and define a business. Ideal for marketing channel use and ongoing development, all modern eCommerce brands need a handle on their data.
Be discerning with the tools that appeal to you. Will they help you grow and develop your business long-term? Remember — a free or cheap tool does not always make it the best choice. Consider your specific needs and choose wisely.