Customer Loyalty starts with giving your customers a reason to be loyal. It's neither about product quality nor the competitive price, though they can contribute to the overall results. In the end, things like continuously providing a fantastic customer experience, running a rewards program are what determine whether a customer will become your loyalist or look to become one elsewhere.
However, just because you've won your customers over doesn't mean that it will stay this way. The key is to build and maintain your customers' loyalty for your business's and customer profitability long-term.
To help you do so, let's learn more about what is customer loyalty, how to measure it, build it and maintain it.
What is Customer Loyalty?
When a person transacts with a specific company (or purchases a product) on an ongoing basis—that's customer loyalty. Keep in mind that it isn't limited only to that, as customer loyalty can extend to customers who become brand ambassadors or stay loyal to the point where they are only purchasing from specific companies.
These types of customers increase your business' revenue and can also bring new customers as they are more likely to recommend your business to others. In fact, customer-centric companies are 60% more profitable.
Before we proceed with various ways of building customer loyalty, let's find out why it is essential to your business and then assess your current standing on this matter.
Why Customer Loyalty is Important to Your Business?
Customers that are already familiar with your products and service know what to expect, making it easier for you to sell to them on a repeated basis rather than convincing first-time customers. This boosts your profits and reduces costs for onboarding new consumers. Loyal customers spend more as they have grown to appreciate the level of service they receive. This can also branch out to them becoming brand ambassadors, net promoters, champions of word-of-mouth marketing, and as a result bringing new potential buyers to your business and further revenue.
How to Measure Customer Loyalty?
Use the following methods to determine how well you are currently doing with customer loyalty (for more in depth information, check out our article about how to measure customer loyalty here).
Net Promoter Score (NPS)
This method is used to display the levels of customer satisfaction. Apply the Net Promoter Score as a survey to find out how likely respondents would recommend your products to other customers.
On a scale from 0 to 10, where customers who respond with a 9 or 10 are loyal customers; 7 or 8 are considered happy customers but less likely to refer to your brand, and anything that is 6 or below is for those that would likely not refer your business to anyone.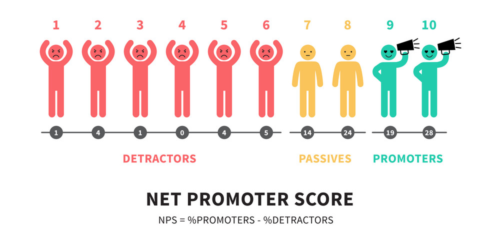 Customer Loyalty Index (CLI)
While the aforementioned NPS survey is made to measure customer satisfaction, The Customer Loyalty Index is used to track customer loyalty over time. It incorporates a scale similar to that of an NPS survey but adds the collection of additional information about repurchasing and upselling.
For CLI, the survey uses a scale from 1 to 6, with 1 meaning "Definitely NO" and 6 standing for "Definitely YES." It helps you find out:
How likely someone is to recommend your business.
How likely someone is to buy from you again in the future.
How likely someone is to try out your other products.
Calculate CLI by taking the average score of all your responses using the following point system:
1 = 0
2 = 20
3 = 40
4 = 60
5 = 80
6 = 100
Customer Loyalty Index shows you how likely your customer is to recommend your business. It also gives you a better understanding of how likely they will become a repeat customer. Send the CLI survey periodically to track this information and make more accurate decisions on your strategy for customer loyalty.
Repeat purchase rate
The last method allows calculating customer loyalty without additional surveys or other communication with customers. It is based solely on sales data. However, it only gives you a general overview of your customer base with no information on the loyalty of particular customers.
When you calculate the purchases new and returning customers make, you figure out the retention rate in your business. To measure the repeat purchase rate:
Repeat Purchase Rate = Number of customers who made a repeat purchase over 365 days / Total number of customers over 365 days
Depending on the results you want to track, the yearly time frame can be changed to monthly, quarterly, or other time. Repeat purchase rate helps you to see how loyal your customers are and forecast how likely they are willing to make purchases from your business in the future.
Alternatively, you can use Verfacto to know the precise state of customer loyalty, both for the whole audience and particular customers, and what steps you need to take to improve it. Your data knows the answers—Verfacto helps to retrieve them.
Who Are Your Loyal Customers?
Loyal customers are vital for any business that wants to thrive. When you have measured loyalty of your customers and can see who is loyal and who is not, you can analyze your loyal audience and better understand who they are.
If you have just started your business and don't have many customers, you can manually review profiles of loyal customers and see what they have in common. These common features are a basis for a joint profile of your loyal customers. This is the audience who cherish your business more than others—basically, they are your core audience which you should target in marketing.
For larger and more mature businesses, it's better to rely on tools for data analysis, especially the ones powered with AI since they are more likely to find distinguishing characteristics that really matter. Use Verfacto or any other tool to save time and get more precise answers on what defines your loyal customers.
How to Build and Maintain Customer Loyalty?
Now that you've measured your existing customer loyalty, you can determine how much you need to improve. Adopt the following strategies to build a more loyal audience around your brand.
Make customer experience a priority
The attractive product price and quality are not enough to retain your existing customers effectively. The main brand differentiator becomes customer experience (see how you can measure it here).
Your customers need to receive positive interactions with your business every step of the way. This includes the onboarding and checkout processes, e-shop website in general, social media, live help, and everything else where your customers interact with your brand.
Make sure that you can deliver the best possible experience to your customers by monitoring metrics like the customer effort score. Keeping up with these numbers will help you to make improvements so they will be willing to come back for more and spread the word to others becoming loyal fans.
Create a loyalty program
Loyalty Program is a rewards system that encourages customers to make repeated purchases with your business. A loyalty program can help you greatly increase daily engagement, bring new customers, and reduce the churn rate. It can also help you improve customer satisfaction.
Additionally, the customer loyalty program helps you understand your customers better and connect with them in a meaningful way, whether through their birthdays, holidays, or even anniversaries with your business and more.
Improve retention rate
Improving retention rate is essential to continue growing your base of loyal customers. Methods such as loyalty and referral programs, targeted and personalized campaigns, customer service optimization all contribute to improved retention rate.
However, to gain maximum advantage, we recommend the assistance of a machine-learning algorithm. It sees what people can't see, and it automatically analyzes data with the best results, so you can make decisions with the highest effect.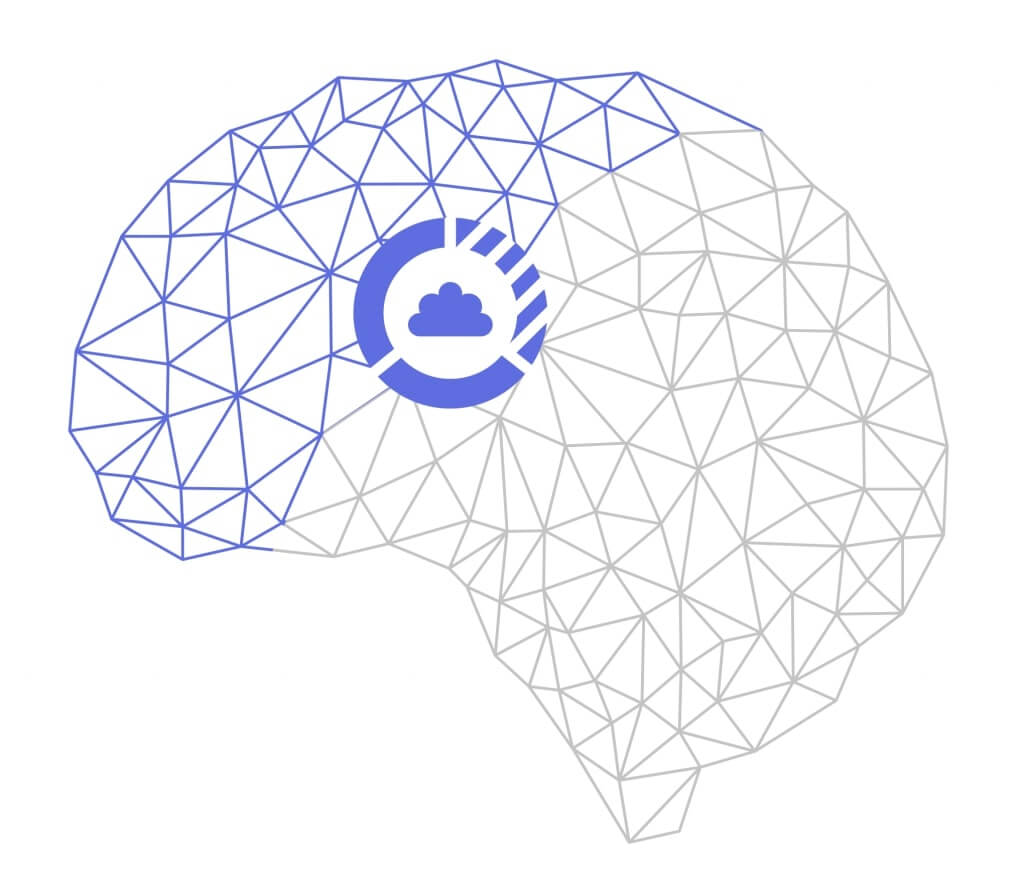 For example, the Verfacto machine learning algorithm analyzes which customers return more often and how they differ from one-time buyers. It allows you to identify what audience to target and how if you want to build a customer base with high retention.
Furthermore, the machine-learning algorithm analyzes how products affect retention. It is worth noting that some products significantly increase the chance of the next purchase and some decrease. Show the right products to the right customers and move their focus away from products that negatively affect retention.
Finally, the machine-learning algorithm identifies on-site behavior that affects retention. It could be a complicated checkout form or specific customer segments. The checkout form issues can and should be easily fixed on your own. The latter issue needs on-site marketing automation when customers are segmented in real-time and receive a personalized website appearance (e.g., specific products are shown first or entirely hidden).
How To Acquire Loyal Customers?
Knowing what defines your loyal customers is enough to focus on them in marketing. Tailor your messaging to this particular audience, use communication channels they prefer to use, and prioritize marketing channels that bring you more customers of that kind.
Here are a few tactics to simplify these tasks using Verfacto.
Find best-performing marketing channels
Verfacto can identify marketing channels that bring you more loyal customers than others. Simply open a customer segment you need—for example, Loyal Customers—and see which channels most of them come from. As a bonus, see whether loyal customers from particular channels bring you more value.
Build lookalike audience
Some marketing channels as Facebook or Google Ads offer an opportunity to create a lookalike audience and target it with paid ads. It's an easy way to switch focus from random people to those who look similar to customers that you are looking for.
Keep in mind that your initial sample needs to be big enough. Usually, the source audience which is used for finding lookalikes needs to include at least 100 people. For better results, it is recommended to expand the sample to 1000+ customers.
To create the source audience in Verfacto:
open a pre-defined Loyal Customers segment or create a custom one based on your own preferences,
export a customer list from this segment into a CSV file,
upload CSV with the source audience to Facebook, Google, or any other service that has similar functionality.