Customer journey analytics for Shopify
See what turns your visitors into customers and what are their behavioral patterns. Forget about boring graphs and useless reports.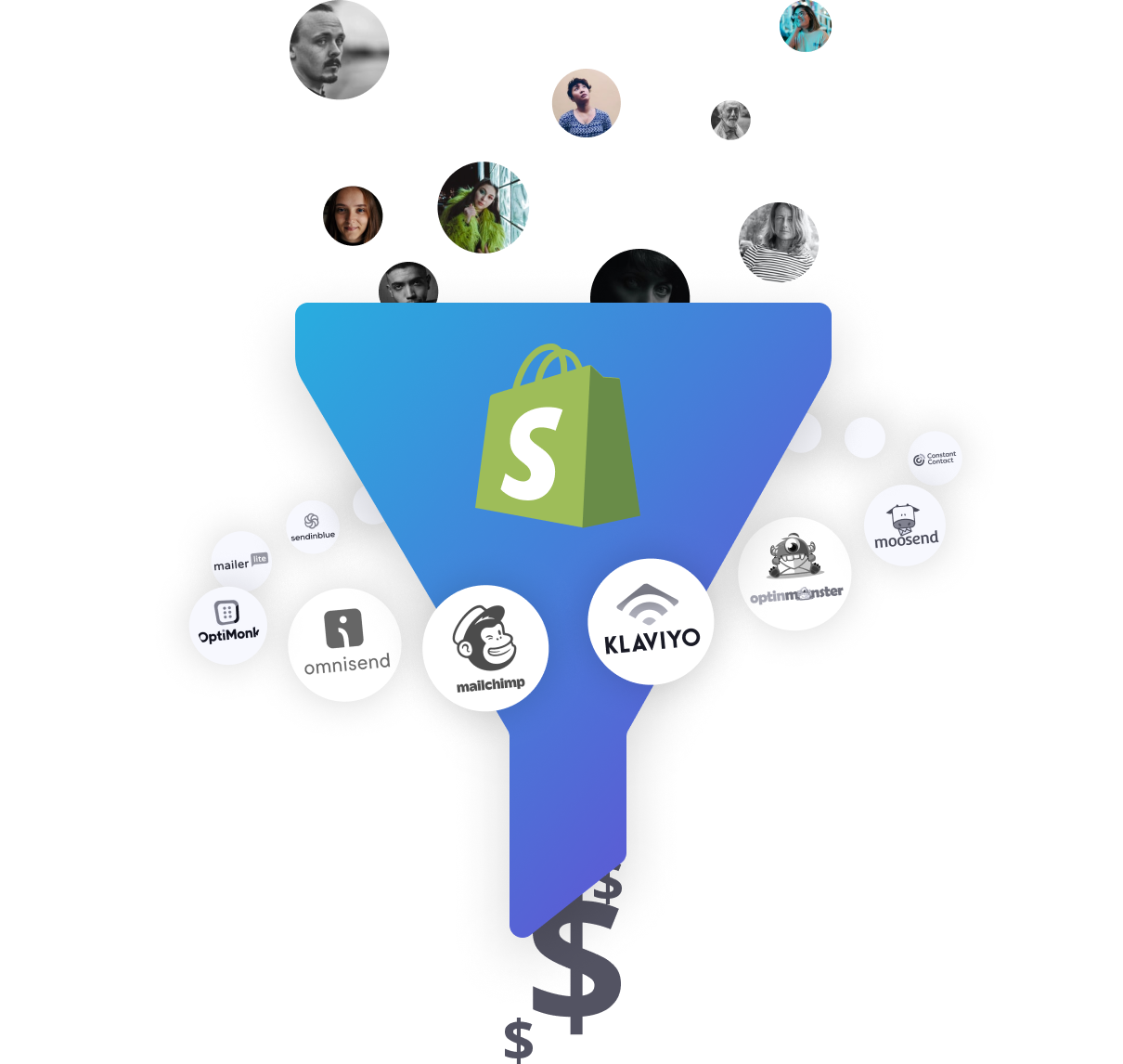 Optimize Every Touchpoint in the Customer Experience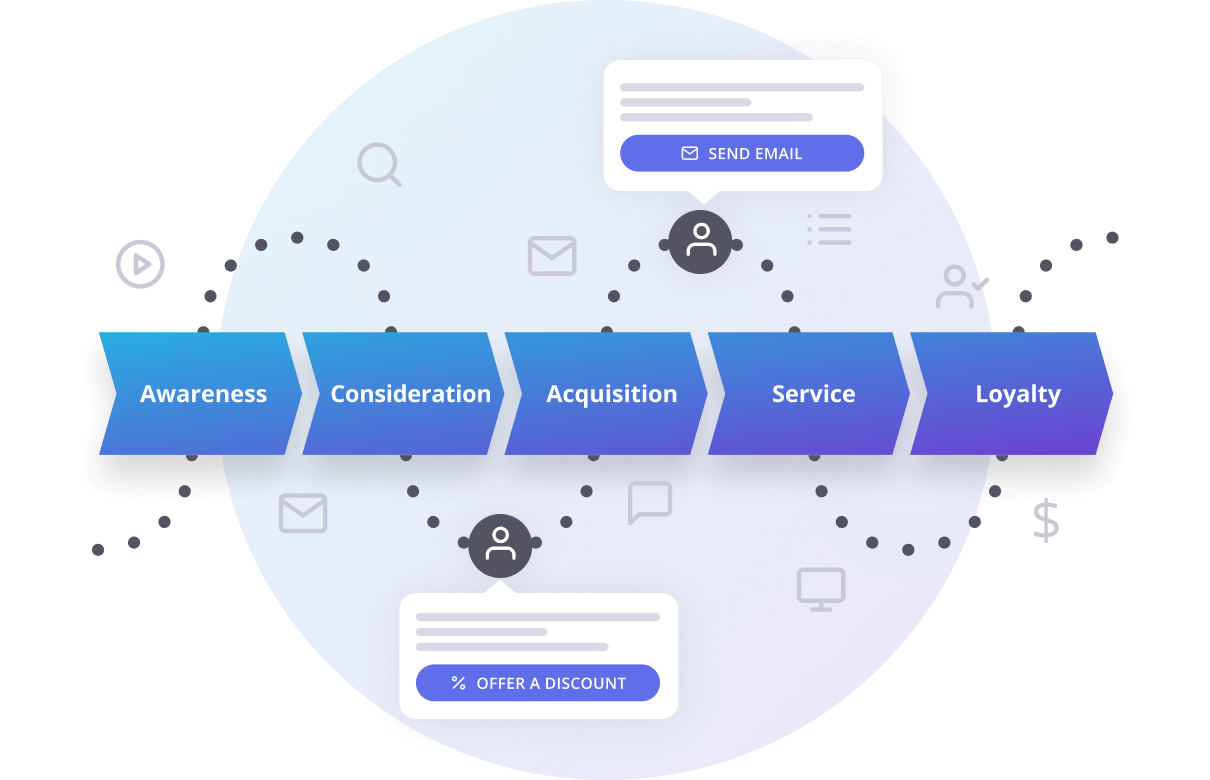 Verfacto connects anonymous traffic with individual users across all devices.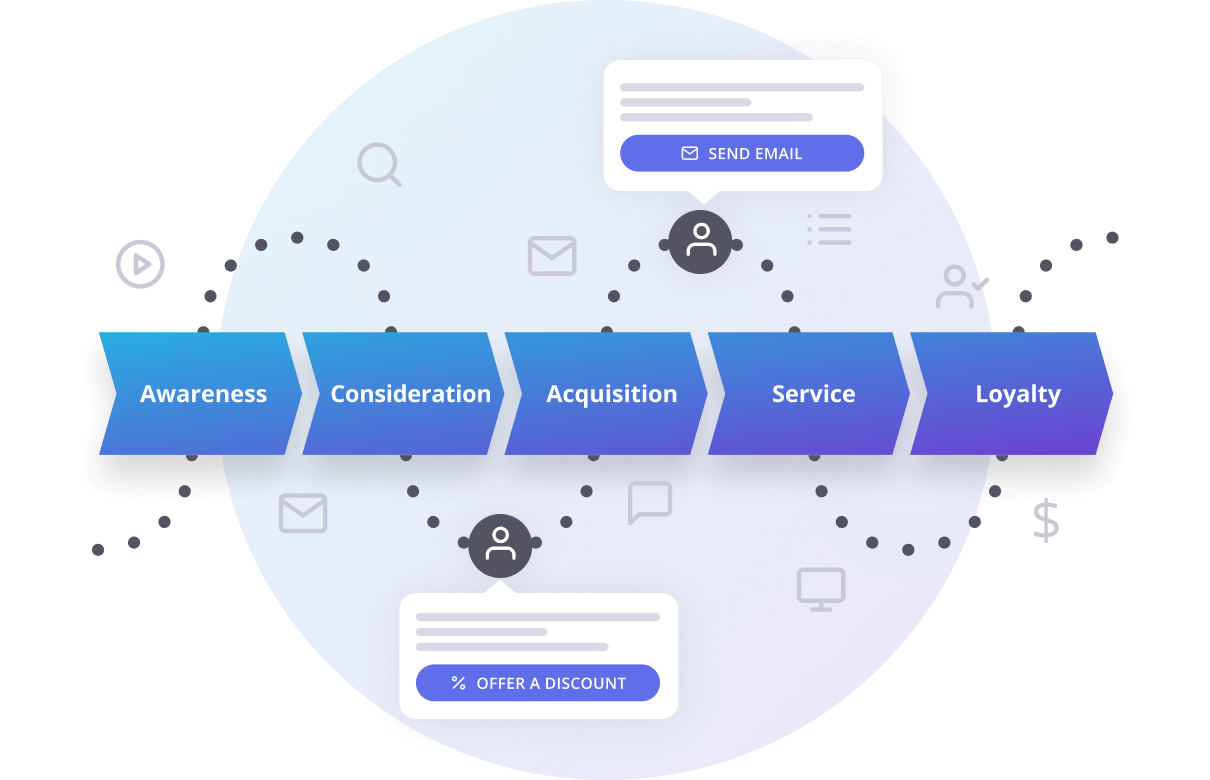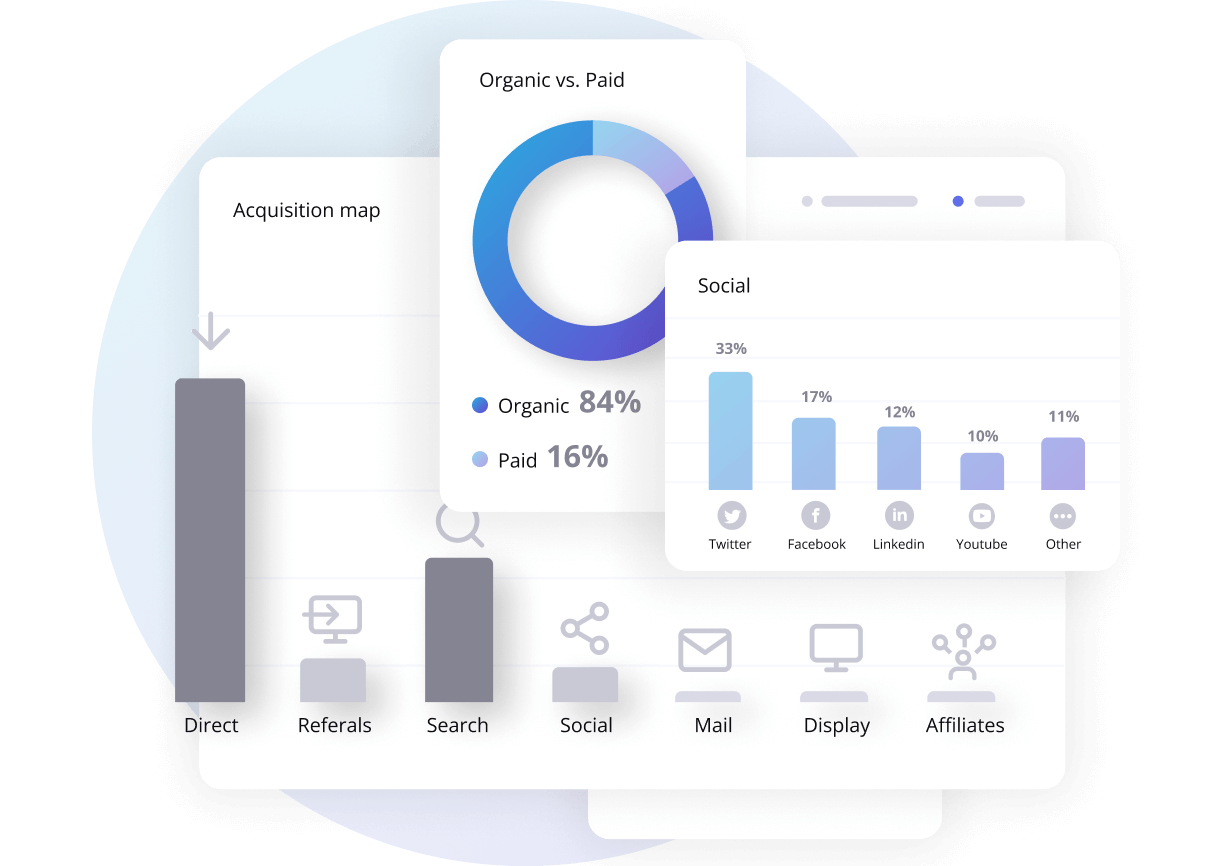 We know where users come from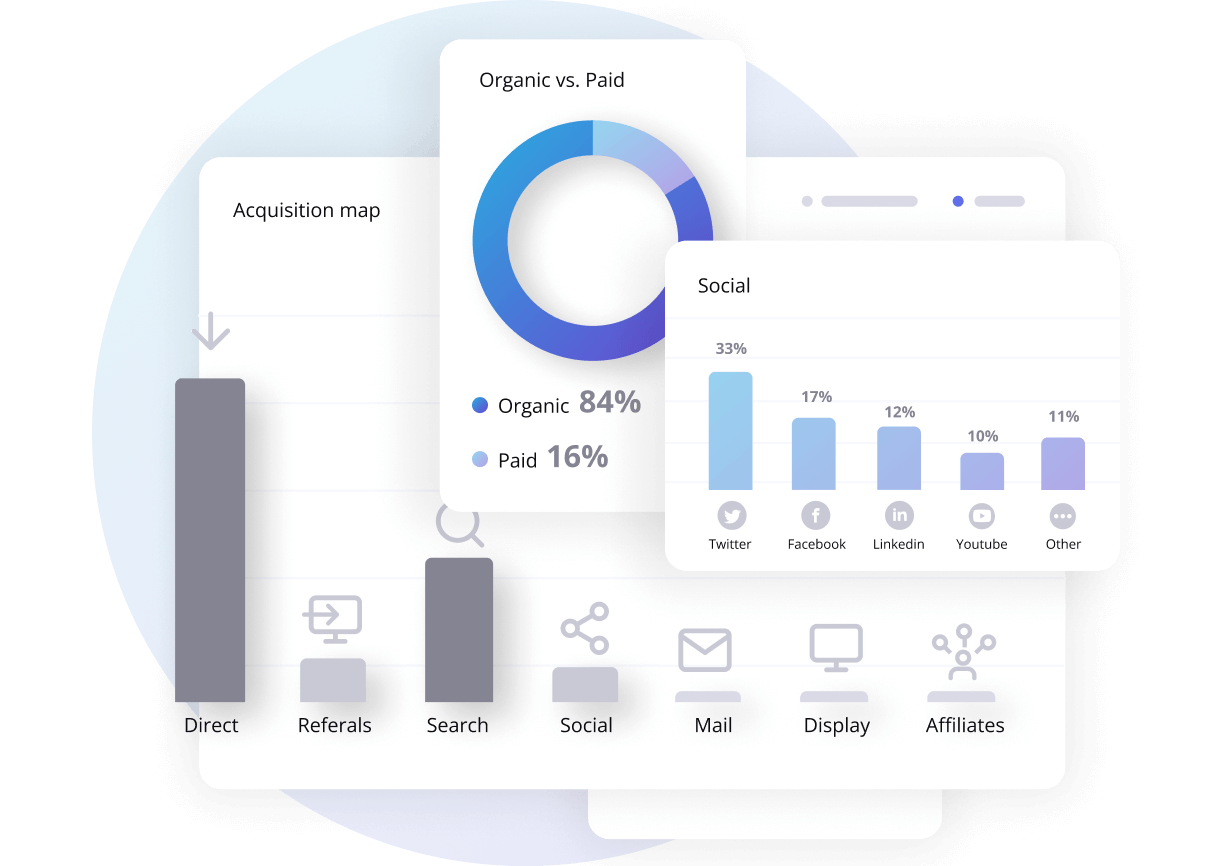 Last click/channel attribution is often misleading. Verfacto uses an acquisition map to show where the user is coming from and what is his preferred channel.
Behavior insights via interest profile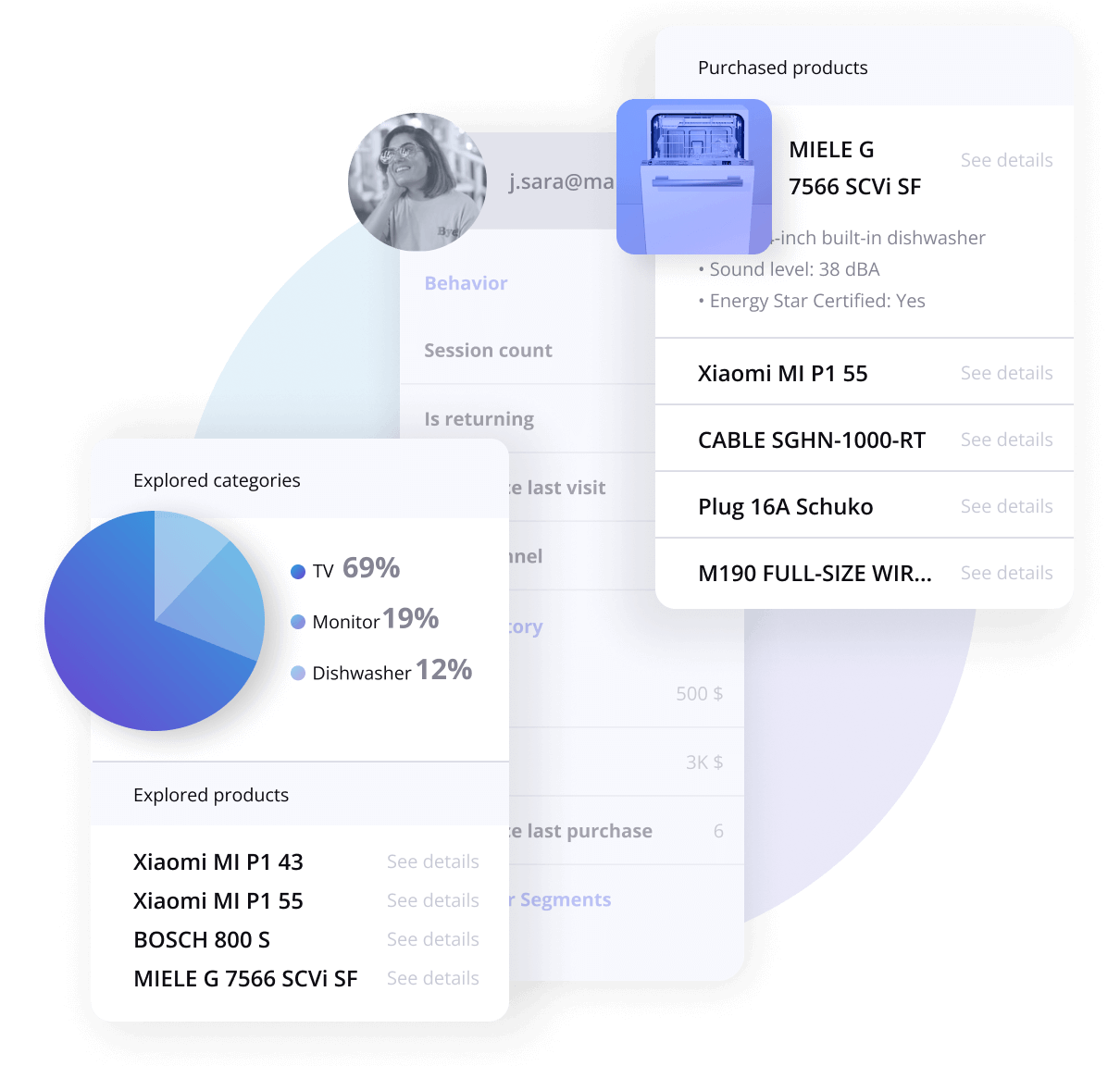 Our tracking is not cookie based, so we can store longer customer history and give you deeper insights about your audience preferred communication and engagement history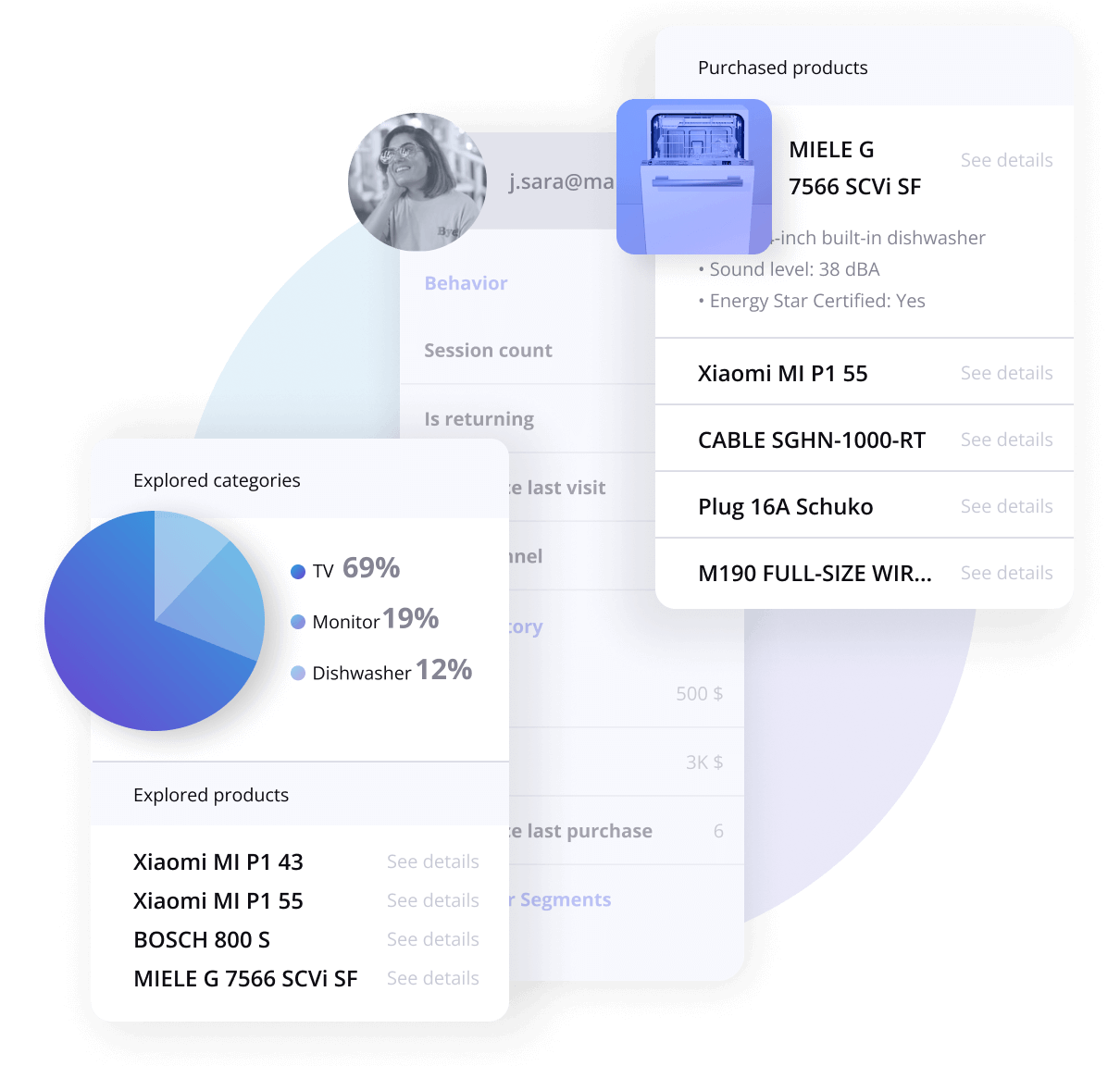 Access customer profile in real-time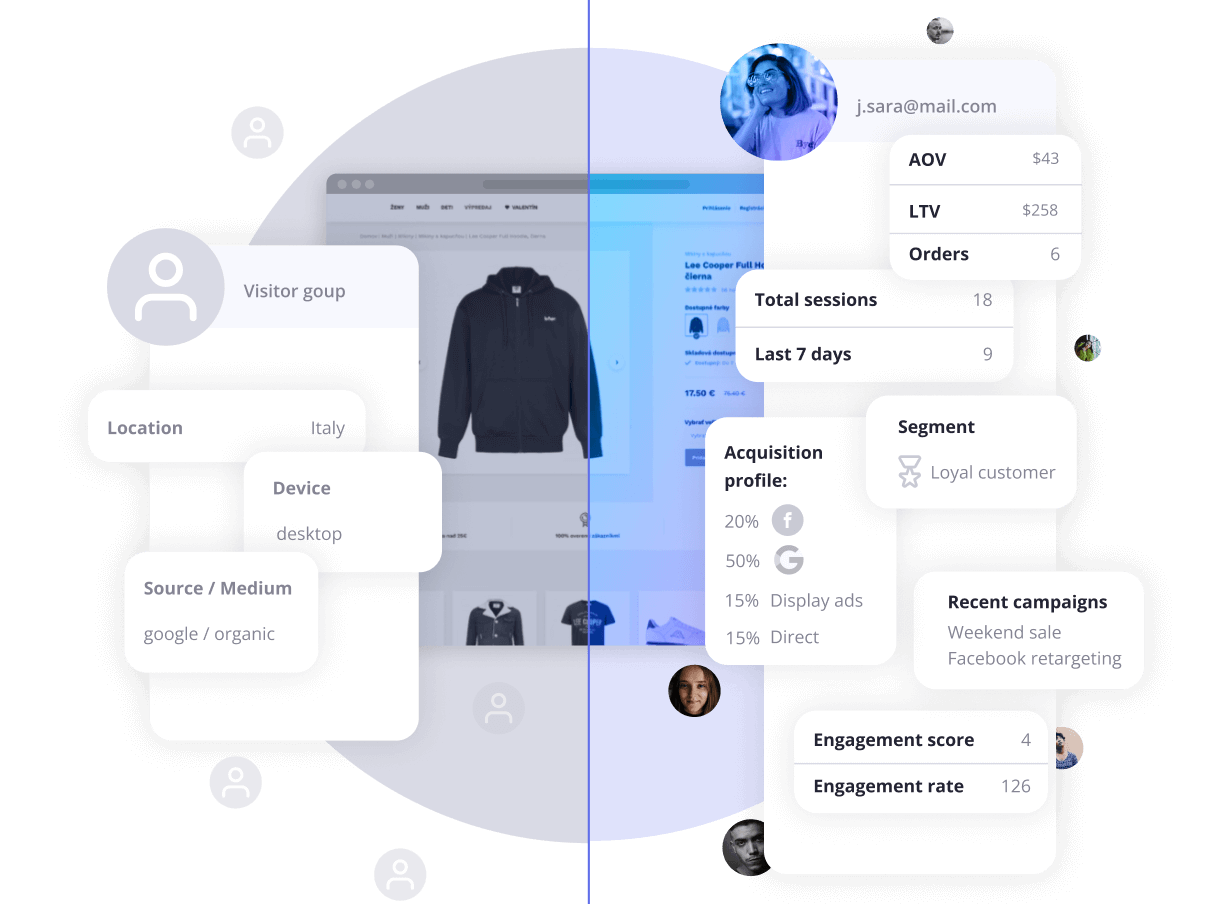 Identify customers before they log in
Imagine the ability to separate returning customers from visitors. Or adapting your onsite marketing by customer's interests. Real-time customer profiler does exactly that.
Analytics with focus on privacy
Use tracking that doesn't violate the privacy of your users. Do not worry about GDPR, CCPA, or PECR.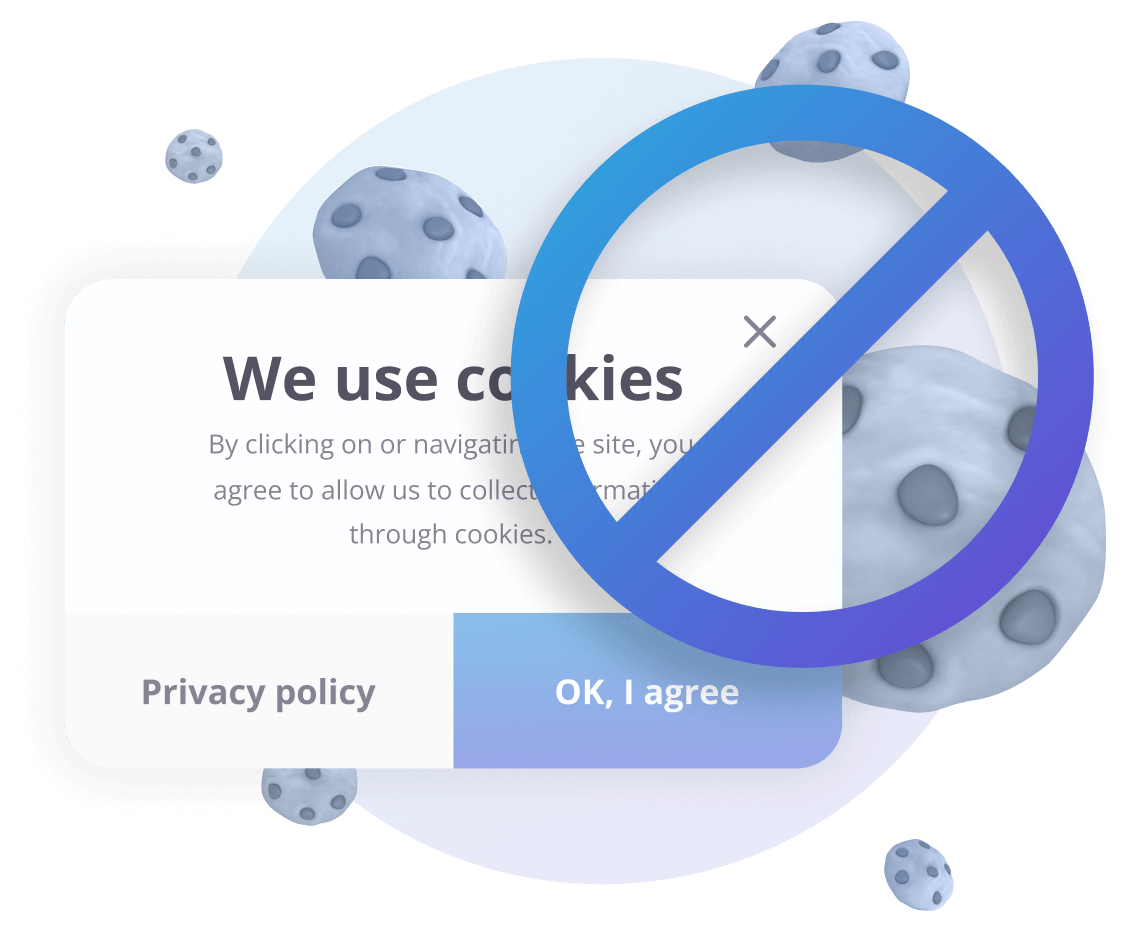 Choose your subscription plan
Our subscription plans are based on a scale of your business to satisfy your needs while keeping the price affordable.
"Absolutely happy with it. We knew we have potentially high retention but didn't know what to do about it exactly."

Vytautas Tauginas
CEO, Manilla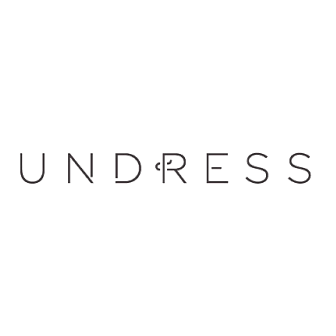 "Verfacto helped us to understand what audience to approach. As a result, we lowered CPA for our ads by 20% and increased revenue by 34%."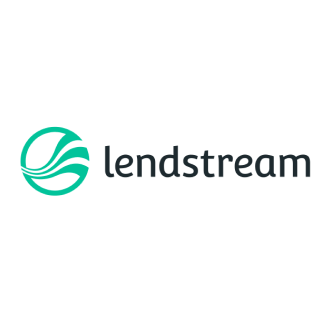 "Our goal was to decrease marketing budget as much as possible while keeping performance at the same level. As of today, we halved the budget and get even ~10% more leads than before."

Dionizas Antipenkovas
CEO, Lendstream
Insights for epic marketing at your fingertips
Get instant data-driven ideas for marketing 🚀 with Verfacto's AI analytics. 
Spend less on initial research and free up time for real work.
Verfacto marketing analytics blog
Ecommerce tips and news right to your inbox
Enter your email and stay into the industry trends and Verfacto news